ERP Implementation: Advanced method in 2023
The Benefits of an ERP Software System for Businesses in today's ever-evolving business landscape, it pays to stay ahead of the competition by staying up to date with technology and industry trends. Keeping this in mind, many companies are turning towards Enterprise Resource Planning (ERP) systems as a way to manage their operations more effectively. An ERP software system can help businesses simplify processes and maximize efficiency while ensuring compliance with regulations. Nowadays, ERP Softwares are installed even in small businesses. If you own a small business, Read our blog on 'How to make an ERP system for small business'.

What is an ERP system?
Enterprise resource planning (ERP) is a system of integrating all the departments or functions of a business on a single platform which will ease the work and result in the increase of efficiency and effectiveness. It is a systematic software where core functions are grouped under a single umbrella like the dashboards of Accounting, CRM, HRM, Sales etc.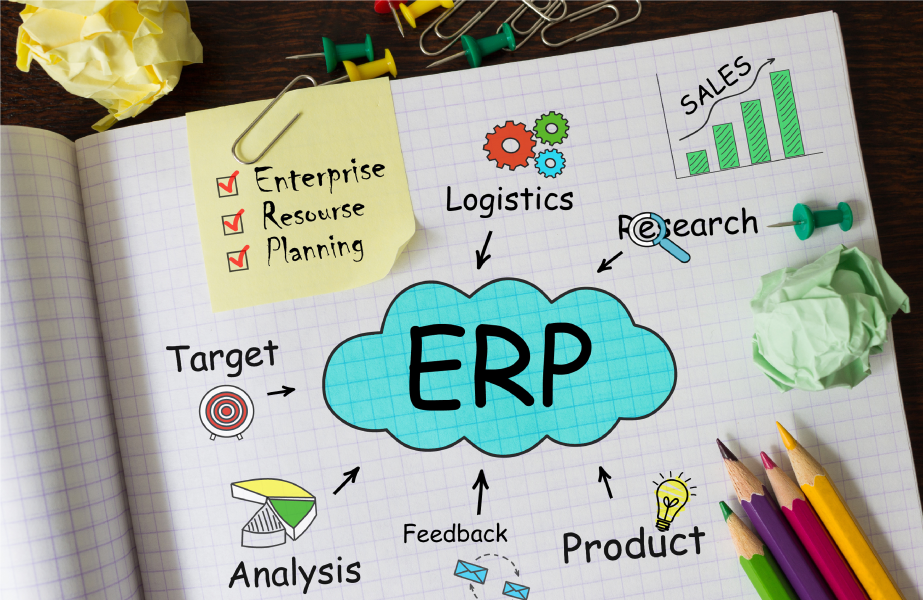 What are the benefits of having an ERP System?
Here we will review some of the key benefits that businesses have reported when implementing an ERP solution into their operation:
1. Improved Visibility & Insight: The vast data available through an ERP system provides ample opportunities for greater insight into your company's performance at any given time or over multiple reporting periods. This is essential information when making real-time decisions or assessing longer term strategies within departments or across teams.
2. Streamlines Process: By integrating all departmental activities onto one platform, organizations are able to improve end project turnaround times whilst eliminating human error from manual tasks such as data entry or document sharing between departments; leading not only to lower overhead costs but ultimately increased customer satisfaction perception due improved accuracy with order fulfillment estimates etc.
3. Reduce Human Resources Tasks: Automating routine tasks has shown enormous value especially during peak season/cycle pressures where employees already have limited capacity resulting in fewer potential errors either arising out redundant processes being employed together which could potentially contradict each other or merely just extra attention span that needs placed upon repetitive yet important task updates like stock levels updating closure requests on CRMs etc.
4. Higher Security Levels: As well as offering better visibility within operational matters, modern day ERP systems offer extensive protection against security breaches such as hacking attempts and phishing 'viruses' entailing peace of mind for both customers and suppliers alike who often provide confidential material.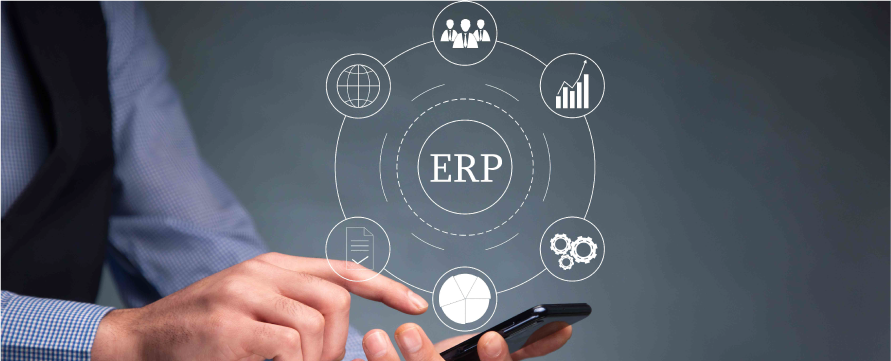 How to develop the best ERP system for your business?
It's crucial to design an ERP system taking into account the size and type of the business. Before installing an ERP system, conducting a thorough analysis will benefit the company long-term and save money. Here are the steps a company should take in 2023 when setting up an ERP system for their company.
1. Defining the ultimate goals: The foremost step while developing an ERP system for your firm is to understand the ultimate goals during the long run of your business and defining accordingly. A perfect ERP Software will be shaped inorder to tick down the objectives of the firm.
2. Easy navigating UI/UX Design: In the 21st century while ERP systems have become common, it is important to develop ERP Software systems where the ui/ux design is friendly enough for anyone to use. This will also help during the training programme of the ERP software system with the employees
3. Technology to be used: You should be aware of the technology stack supporting the software as you build your custom ERP system. The platforms for which you are configuring the ERP are the only factors that affect technology. If it's for the desktop, the developers typically use Swift, Objective-C, or C++.

At the same time, Software developers typically use JavaScript, Bootstrap, Angular, and Node.js for the web version. It's best to ask support from a ERP development company to find out the perfect technical stack you need for your business.
4. Third party integrations: In order to increase the company's efficiency and effectiveness over the long term, the firm should carefully plan the integration of the modules into their ERP system. CRM, HRM, Accounting, Supply chain, Sales, and Marketing are a few of the crucial integrated modules in an ERP system. All of these will be combined in one location for convenience and easy access to data that will enhance decision-making.
5. The art of choosing the right partner: A partner is a must while setting up your ERP software system and finding the right partner is an art. They help you understand everything that you need and work on understanding your requirements. Later, They build a perfectly crafted tailored-fit ERP software system for your business.

We are an Odoo ERP partner who have worked with more than 100 clients where brands like Avon International, Swa Diamonds, Impex, Elleys etc were our clients. We had provided customized ERP software for them to ease their functions.
6. Reviewing the Developed ERP Software: Now that you have built the ERP software system for your business, it is time to review your system. There are different ways to review your ERP Software system such as running functions on different modules like Accounting etc and find whether it matches the accuracy.

Check whether the initial integration and information related to the business matches. Work out different modules with the employees related to that department and find the ease in the work.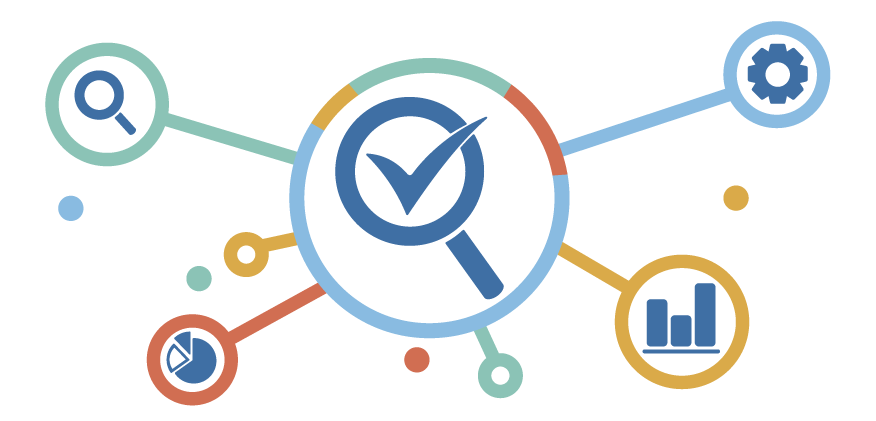 Reason for ERP system in 2022
A company installs their ERP software system during expansion or when they want to simplify their work for the employees. At the same time, a company also set up an ERP software system to increase the efficiency and effectiveness of the company.


1. Boost Productivity: An ERP system in a business will boost the productivity of the enterprise. Minute tasks will be assigned to the employees under their dashboards which will be easier to manage and work out. In this way, it helps the employees to manage their work efficiently and effects the boosting of productivity. On the other hand, building the company's growth in an easy way.
2. Everything under a single umbrella: The main purpose of having a great ERP system in the business is to bring all the core functions of a business under a single umbrella. This makes the work more easier as well as efficient. The admins can also get the details of every department under a single touch from a portal common for all. In this way, the work will be more effective in nature as well as can build a constructive plan to meet the goals.
3. Access to everything at the fingertip: Having an ERP System will help the admins and the business owners to get all the information and data related to the firm. It is a piece of cake process to get the data related to accounting management, sales management, inventory management, HRM and CRM management.
4. Building Collaboration across departments. Having a great ERP Software will help the departments building better collaboration among the departments. The communication bridge gets shorter and improves the decision making process. This is beneficial if the employees are working remotely on and off. This will bring in the needs that are made after hitting the erp collaboration at the right place. Bringing in the processes all together
5. Customer service gets better: With the help of a well setup ERP software, the firm will have all the information related to the customers. This will help the Customer service and client management department in providing service in an easier and faster way.
With all the data collected for CRM Management, an ERP System can provide the best service to their clients which will simultaneously improve the relationship of the firm with the clients.

How we built an ERP system for an International brand like AVON
Avon is an International brand based in London who sell cosmetic items and personal care products directly to the public. We collaborated with their branch in Saudi Arabia where we were asked to develop an e-commerce website that is integrated with an ERP system.

Our team showed an impeccable show of work as we developed exactly what they wanted; an e-commerce website integrated with an ERP software system to store the data related to their e-commerce website. The ERP software stored the information related to their customers, The sales and bill information of the purchase of their product, The discounts and coupons a customer is liable to etc.
The ERP system helped Avon look into the insights and avoid manual billing works. At the same time, they could easily calculate the monetary terms which ease their work and increase efficiency.